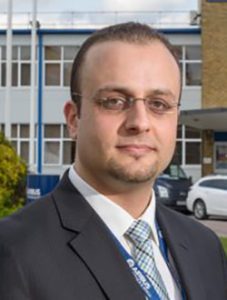 Dear MTT-S Members,
We are going through unprecedented times, 2020 will be a difficult year for all of us. The MTT-S leadership is monitoring the situation very closely, and I would like to give you an update on the society activities and services.
Some of our conferences that were scheduled in the first half of the year have been postponed. Our flagship conference, the IMS2020 and Microwave Week, scheduled for 21-26 June 2020 in Los Angeles, is proceeding as planned. We are targeting the 1st of May 2020 to make a determination of next steps based on available options. Updates will be posted on our website.
MTT-S graduate and undergraduate scholarship support, webinars and publications are running on schedule, limited delays may be experienced in some processes due to closures, but we are expecting the impact to be minimal at this point.
Our MTT-Sat challenge is on track and we are launching phase 2 this year. We are seeking proposals from phase 1 participants as well as newcomers. The deadline has been extended until the 15th of June to allow participants more time to prepare their submissions, further details can be found on our website.
The current circumstances have forced many of our chapters to cancel their meetings and events, we are encouraging chapters and members to make use of virtual tools to minimize disruption wherever possible.
Following governments guidelines we decided to put the Distinguished Microwave Lecturer program on hold. Unfortunately this goes against our efforts to expand this successful program, however the safety of our members is paramount. In the mean time, we are exploring the option of virtual DML talks and we will post updates on our website.
The IEEE is committed to supporting the global response with direct access to various articles available to assist in the management of today's pandemic. These articles are now free to access on IEEE Xplore® https://ieeexplore.ieee.org.
We appreciate the continued support of our authors, reviewers, exhibitors, and attendees during these difficult times. I would like to particularly thank our volunteers and the IEEE teams for working hard to maintain service to our community.
During this uncertain time, we will do our upmost to continue to deliver a quality service to you, please bear with us and thank you for your co-operation. For further updates please refer to our website https://www.mtt.org.
If you have any feedback or suggestions, please do not hesitate to contact me on abunjaileh@ieee.org.
I wish you all the best, and please stay safe.
Alaa Abunjaileh
IEEE MTT-S President