One Promise of 5G: Everyday Millimeter Waves - What this Means for Standards and Measurements
Date of original webcast: Friday, September 14, 2018
Duration: 1 hour
Summary
5G appears to be upon us. In June the 3GPP has announced the completion of the Release-15 standard in June—the first drop of which was announced last December. Multiple mobile operators around the world have announced commercialization timing and the industry is struggling to address the mix of hype, new technology, and very aggressive schedules. Release-15 includes radio capabilities in the sub 6GHz range (FR1) as well as for millimeter-wave frequencies from 24-52GHz (FR2). The addition of the millimeter-wave spectrum to commercial wireless has pulled a new and wider audience into the arena of managing highly-directional radio propagation. And the 5G commercial wireless industry will have scale, cadence, and cost pressures that the aerospace & defense and satellite industries have yet to confront. These new cost and time-pressures impact designs, materials and lifecycles—and, of course, putting a quantitative measure on their performance and functionality is no small part of that impact. Test and measurement of these systems means using heretofore expensive equipment, time-consuming procedures, over-the-air techniques, and new end-to-end validation processes based on an unprecedented mobile use-model. The newness of FR2 means that the standard still has ways to go. The list of exceptions in Rel-15 and the number of items deferred to Rel-16 is a good indicator of what is yet to be done. And as of July, 2018, 3GPP RAN4 and RAN5 are still engaged in discussions (and not yet decisions) about over-the-air test methods (and their dramatic impact on measurement uncertainty) for such mundane measurements as power, spurious emissions, spectral emissions (SEM), and error-vector magnitude (EVM); and much work is still to be done for receiver measurements. This talk will cover the status of the 3GPP NR spec and some of its impacts on hardware and system design. It will also cover some examples of the tough measurement challenges confronting the industry as well as what to expect as the standard and the industry evolve.
Attendance is free. To access the event please register.
Note: Sponsored content, by paid advertisers, has not been subject to peer review. By registering for this webinar you understand and agree that IEEE may share your contact information with the sponsors of this webinar and that both IEEE and the sponsors may send email communications to you in the future.​
Speakers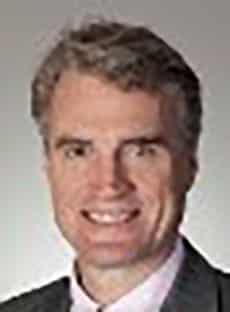 Roger Nichols
5G Program Manager
Keysight Technologies, Inc.
Roger Nichols has been directing Keysight's 5G Programs for over four years. His 33 years of engineering and management experience in wireless test and measurement at Hewlett-Packard, Agilent Technologies, and Keysight spans roles in manufacturing, R&D, and marketing. He has worked in programs starting with analog cellular radio, evolving to 5G, and on every standard in between. He spent seven years as the Senior Marketing Director for Keysight's (Agilent's) Mobile Broadband Division responsible for the wireless test-sets and systems used in all major design and certification labs as well as manufacturing facilities worldwide.
Roger holds a BSEE from the University of Colorado, Boulder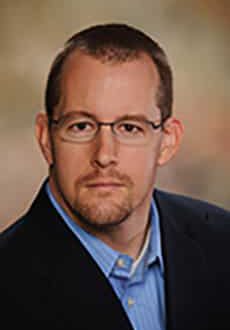 Michael C. Hamilton
Dr. Michael C. Hamilton is an Associate Professor in the Electrical and Computer Engineering Department at Auburn University and the Assistant Director of the Alabama Microelectronics Science and Technology Center.