Application of Fiber Optic Technologies in Wireless Communication Systems
Date of original webcast: Tuesday, December 13, 2016
Duration: 59 minutes
Format: mp4
Summary
The convergence of optical and wireless networks has continued to evolve, ever since the first proposals of extending wireless coverage areas using optical fiber links in wireless networks is becoming ever increasingly pervasive. Realizing integrated optical/wireless networks that can support current and future capacity demands, traffic growth rates, and new services as well as multiple wireless standards is presenting new challenges and opportunities for advanced fiber-optic technologies.
This webinar presents an overview of the optical-fiber-based solutions for next-generation wireless networks. The associated system architectures and signal transport technologies that enable the implementation if integrated optical wireless networks are discussed. The successful application of fiber-optic technologies in next-generation wireless systems such as 5G and 60-GHz networks is also reviewed.
Speakers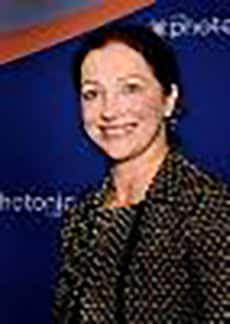 Dalma Novak
Dalma Novak is Vice President at Pharad, L.L.C., which is developing advanced antenna, RF communications, and RF-over-fiber technologies. Prior to cofounding Pharad in 2044, Dr. Novak spent 12 years as a member of the academic staff in the Department of Electrical and Electronic Engineering at The University of Melbourne, Australia, the last six months of which she was professor and chair of telecommunications. From June 2001–December 2003 she was at Dorsál Networks, Inc. and later at Corvis Corporation, where she led cross-disciplinary R&D teams developing wave-division multiplexing hardware for long-haul transmission systems. Her research interests include microwave photonics, fiber radio systems, wireless communications, high-speed optical communication systems, and antenna technologies. She has published more than 280 papers in these technical areas, including seven book chapters. In 2007, she was elevated to IEEE Fellow for contributions to enabling technologies for their implementation of fiber radio systems. Dr. Novak was president of the IEEE Photonics Society (IPS) from 2014 to 2015. She is also the former chair of both the MTT-S and IPS Technical Committees on Microwave Photonics.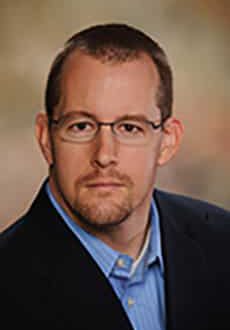 Michael C. Hamilton
Dr. Michael C. Hamilton is an Associate Professor in the Electrical and Computer Engineering Department at Auburn University and the Assistant Director of the Alabama Microelectronics Science and Technology Center.