Engaging Your Non-Specialist, Non-Technical Listener in Just Three Minutes
Date of original webcast: Tuesday, March 26, 2019
Duration: 1 h
Summary
Please see this webinar on: https://event.on24.com/wcc/r/1946754/68D9847C16ACC8D29168D4FD52622FFF
IMS will host the third Three Minute Thesis® (3MT®) Competition in 2019. Attendee interest in 2017 and 2018 was enormous. Why? What is so compelling about the 3MT® format?
In three minutes or less, supported by just one slide, competitors must engage a general audience with their technical work, capturing the listeners' non-specialist imaginations, providing them with tangible takeaways, and even inspiring them to ask for more! That's what the IMS 3MT® Competition is all about.
Jargon-filled enthusiasm is not enough to hold anyone's attention for any length of time. To truly engage is effortful: it takes practice and empathy. It's a challenge.
Mark the day: March 26, 2019, will see IMS2019 3MT® co-chairs John Bandler and Erin Kiley along with 3MT® veteran Daniel Tajik—First Place and Audience Choice Award winner in the first-ever 3MT® Competition at the 2017 IEEE International Microwave Symposium—bring you the third webinar sponsored by the MTT-S Education Committee in support of the 2019 competition.
In this Webinar, we will dissect Canxiu Zhang's winning 3MT® presentation, entitled "Brainwave Analysis for Stroke Detection," originally delivered at McMaster University's Department of Electrical and Computer Engineering competition in 2018."
3MT® contestants must be students or young professionals. But everyone is welcome and encouraged to attend this webinar. Learning to be clear, brief and engaging can be career changers for all of us, novice or seasoned engineer alike.  Meanwhile, check out the previous two MTT-S Webinars on this topic and find selected videos from prior IMS 3MT® competitions on the MTT-S IMS YouTube channel.
Speakers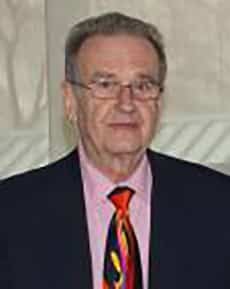 John W. Bandler
Professor Emeritus, Department of Electrical and Computer Engineering
McMaster University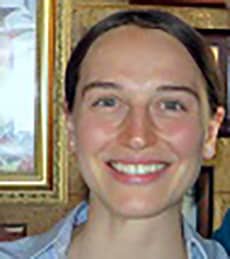 Erin Kiley
Assistant Professor of Mathematics
Massachusetts College of Liberal Arts
Erin Kiley is a new Assistant Professor of Mathematics at the Massachusetts College of Liberal Arts. She is an applied mathematician, whose research specializes in modelling and computational electromagnetics, including problems in microwave sintering. She received her B.Sc. (Mathematics and Statistics) and B.A. (Russian) from the University of New Hampshire, and her M.Sc. (Applied Mathematics) and, in 2016, her Ph.D. (Mathematics) from Worcester Polytechnic Institute. She is co-organizing the first ever 3MT® competition for the 2017 IEEE International Microwave Symposium.