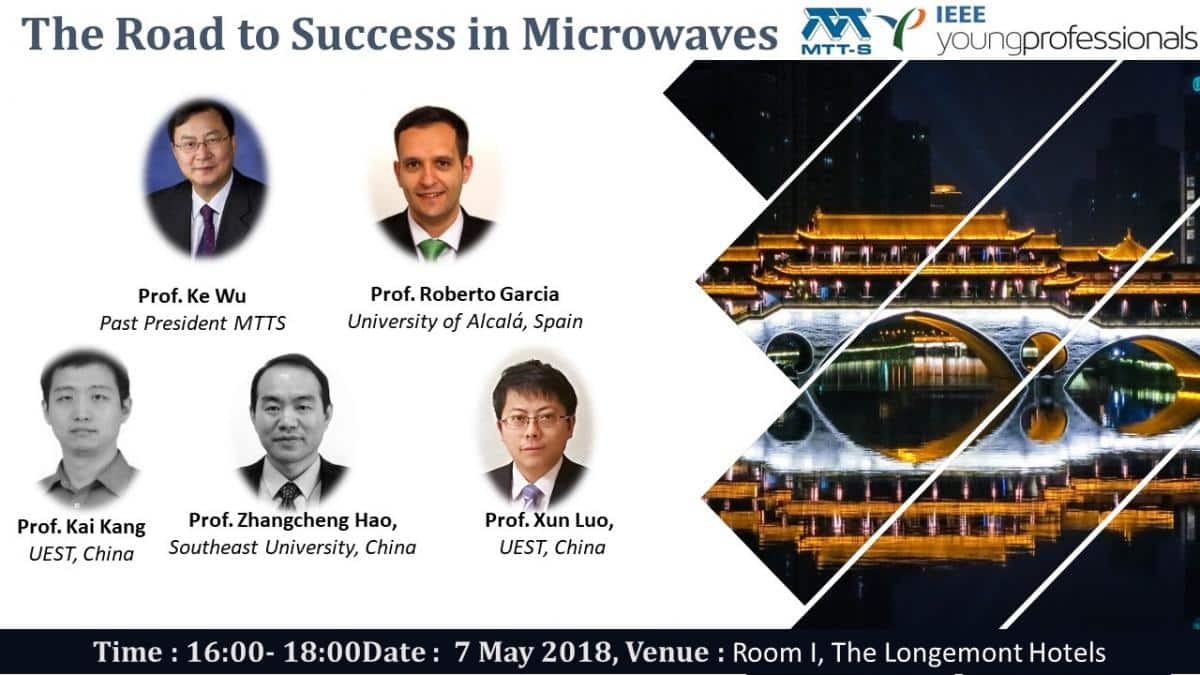 Organizers :
Prof. Xiuyin Zhang, South China University of Technology
Prof. Wenhua Chen, Tsinghua University
IEEE MTTS Young Professionals brings to you the first ever "Young Professionals Focus Session" as a part of International Wireless Symposium 2018 to be held in Chengdu China from May 6-10, 2018. In the modern world, the young professionals have been highly influenced by the field of Microwaves. With the expansion of Microwaves, many young professionals are facing varieties of problems in their career growth in terms of right direction, job opportunities, academic careers etc. This session is a cornerstone of delivering a direction to our young professionals aiming to build a career in microwaves.
#This session will unroll with two keynote speeches and a panel session, discussing current and future trends in technology and guidelines for establishing a career in Microwaves and Wireless.
#Two outstanding professors known in the academia for their in-depth knowledge in contemporary Microwave will present their expertise and skills they acquired to concretize their foundation. A brief overview of the ways to propel one's research career to greater heights.
#Four young and innovative professors will share their approach to development in Microwave Research and how to strive to achieve great results.
This session is a platform for Young Professionals to find their Road to Success in the ever-engaging field Microwaves.
Speakers:
Prof. Ke Wu, Past President of MTT-S, École Polytechnique de Montréal, Canada
Prof. Xun Luo, University of Electronic Science and Technology of China, China
Prof. Roberto Gomez-Garcia, University of Alcalá, Spain
Prof. Kai Kang, University of Electronic Science and Technology of China, China
Prof. Zhangcheng Hao, Southeast University, China
The session is intended to provide participants an aspiration to choose a career path that is right for them. A mixer for enthusiasts seeking guidance, research scientists, and scholars strategizing their career path. We aim to present a spectacular event in terms of numbers, opportunities, positive energy, networking, technical depth, future trends and more.
Make sure you catch us in IWS 2018 !!