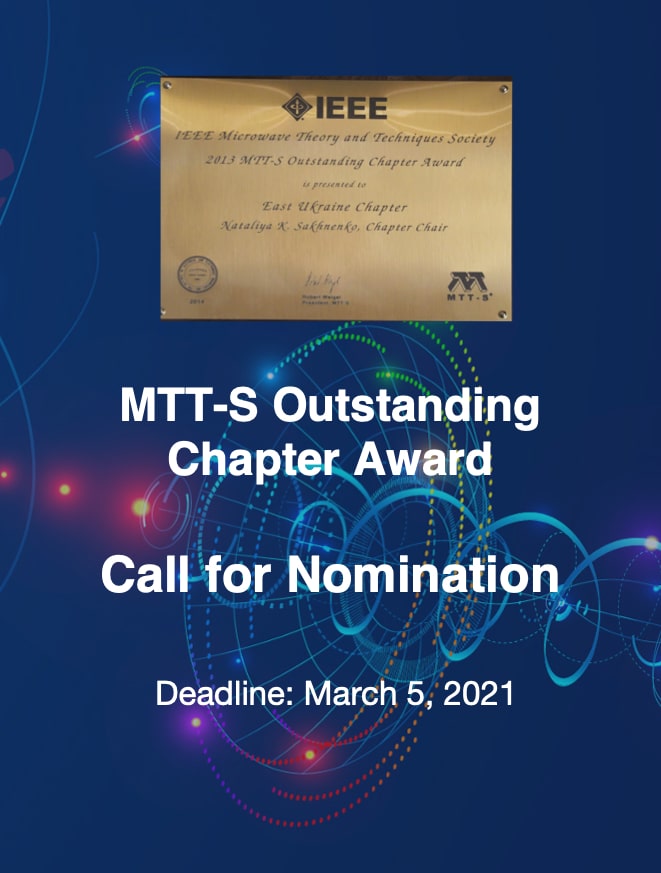 IEEE MTT-S Outstanding Chapter Award
Call for Nomination
Deadline: March 5th, 2021
The MTT-S Outstanding Chapter Award is given each year based on the quantity and quality of the activities and programs implemented by the chapters during the period of January 1st – December 31st each year. All the chapters can apply: chapters, joint chapters, student branch chapters. A chapter that has previously received the Outstanding Chapter Award is eligible for re-application only after three years from the year of the award.
Each winning chapter will receive a plaque to be presented at the Chapter Chairs Meeting at an MTT-S Conference. For more details, contact: Daniel Pasquet.
Please submit your nomination form by March 5th, 2021.