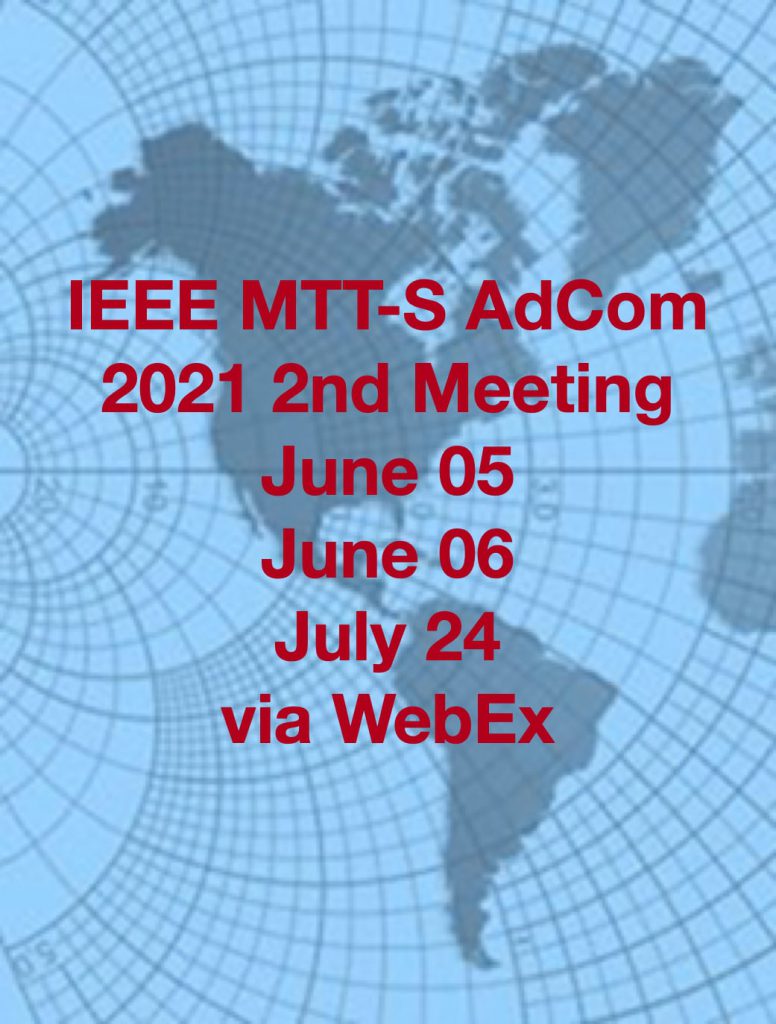 Due to ongoing Covid-19 pandemic, the IEEE MTT-S 2021 AdCom AM2 Meeting will be held via WebEx.
The AM2 Meeting will be held over three sessions as follows:
AM2 Session 1: Saturday, June 5,  14:00 – 18:15 EDT (18:00 – 22:15 UTC)
AM2 Session 2: Sunday, June 6,  09:00 – 13:15 EDT (13:00 – 17:15 UTC)
AM2B: Saturday, July 24,  09:00 – 12:00 EDT (1300 – 1600 UTC)
The Voting AdCom members, Past Presidents, and Committee Chairs will receive an email with the WebEx details one week prior to the scheduled meeting. Please follow the instructions in your WebEx invites to login; login at least 15 minutes prior to meeting start time, to resolve technical issue; load all presentation materials to MTT-S SharePoint 24hrs prior to meeting start time.
All other MTT-S members must submit a registration request via the request form.