IN THIS ISSUE
From the Editor
Table of Contents for recent MTT publications
International Microwave Symposium (IMS 2014)
Radio Frequency Integrated Circuits Symposium (RFIC 2014)
Asia-Pacific Microwave Conference (APMC2014)
IEEE Topical Meeting on Silicon Monolithic Integrated Circuits in RF Systems (SiRF2015)
MTT-S Call for Award Nominations
A Little Humor
Interesting Reads of the Month
Upcoming Deadlines
Upcoming Conferences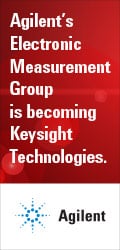 Thought of the Month:
"Never throughout history has a man who lived a life of ease left a name worth remembering." –Theodore Roosevelt
From the Editor
Welcome to the May 2014 issue of the IEEE MTT-S e-newsletter; the official monthly e-newsletter for MTT-S members. We are all very excited to attend the IMS 2014 in Tampa Bay, Florida from June 1 – 6. To get the most out of the symposium, check out the latest apps for your mobile device, and do not forget to follow us on twitter, facebook, and instagram! Have a great IMS!
— Bhaskar Banerjee
Editor, MTT-S eNewsletter
Table of Contents for recent MTT publications
International Microwave Symposium (IMS 2014)
IMS 2014 will be held June 1–6, 2014 in Tampa, FL, as a part of the Microwave Week 2014.
Plenary Program: Dr. Vida Ilderem (VP at Intel Labs) will talk about "How Data, Devices and Personalization are Fueling Demand for Innovation" as the keynote speech scheduled for 5:30 PM on Monday (June 2, 2016) followed by the IMS Kickoff Celebration.
For detailed list of sessions, and all the details of the conference please check out the conference website: http://www.ims2014.org/
Radio Frequency Integrated Circuits Symposium (RFIC 2014)
RFIC 2014 will be held June 1–3, 2014 in Tampa, FL, in conjunction with Microwave Week 2014.
Plenary Program: First, Dr. Hooijmans (VP at NXP Semi) and Dr. Larson (Dean at Brown Univ) will each discuss future trends for the RFIC Industry. Second, the well-known RFIC reception will now highlight key industry papers presented at the Symposium in the all-new Industry Showcase entitled "Hot Chips and Cool Drinks", a nice way to mix business and pleasure. Finally, renowned panelists from leading RFIC companies and labs will debate "Beyond 4G Wireless Communications" in a plenary roundtable.
Technical Program: A total of 102 technical papers will be presented during 18 oral sessions through Monday and Tuesday of Microwave Week and an interactive forum on Tuesday afternoon.
Workshops and Panels: Sixteen workshops and two panels are offered, covering RFIC technology breakthroughs and trends in areas such as power amplifiers, millimeter-wave, data conversion, PLLs, and transceivers.
For more information, please go to the RFIC 2014 website.
Asia-Pacific Microwave Conference (APMC2014)
The 2014 Asia-Pacific Microwave Conference (APMC2014) in Sendai, Japan, on November 4–7, 2014. The APMC2014 will provide information on the latest development in RF/microwave fields from devices, circuits, components to systems including basic theory and techniques.
Paper Submission website: http://apmc2014.org/submission.html
Submission Deadline: May 17, 2014 Extended to June 8, 2014
APMC2014 is organized and sponsored by the Institute of Electronics, Information and Communication Engineers (IEICE), and is co-sponsored by IEEE MTT-S, IEEE AP-S, EuMA, URSI, IEEE MTT-S Japan/Kansai/Nagoya Chapters, IEEE Sendai Section, IEICE Technical Committees on Microwaves/
Electronics Simulation Technology/ Microwave Photonics, Japan Institute of Electronics Packaging,
Japan Society of Electromagnetic Wave Energy Applications, IEEJ Investigative Committee on Innovative Electromagnetic Technologies and Their Applied Developments.
IEEE Topical Meeting on Silicon Monolithic Integrated Circuits in RF Systems (SiRF2015)
IEEE Topical Meetings on Silicon Monolithic Integrated Circuits in RF Systems (SiRF) have been at the forefront of moving Silicon technologies into microwave and millimeter-wave applications – a development now widely accepted, and of great importance. RF CMOS and Si/SiGe BiCMOS technologies are well established in commercial and increasingly also military applications. Invited tutorial talks from international experts will be presented in key topical areas. A student paper competition will be held, and prizes will be given at the conference banquet.
SiRF is part of the IEEE Radio Wireless Week (RWW), which also includes the Radio and Wireless Symposium (RWS) and the IEEE Topical Conferences on Wireless Sensors and Sensor Networks (WiSNet), Biomedical Radio and Wireless Technologies, Networks, and Sensing Systems (BioWireleSS), and Power Amplifiers for Wireless and Radio Applications (PAWR).
We will continue posting updates and information about the conference on this website. Make sure you visit this website frequently to keep track with the latest news about SiRF 2015!
Opportunity for IEEE Journal Publication of Expanded Papers
For this year's conference, it is planned that a set of selected papers presented at the conference will be specially arranged for submission to IEEE Transactions on Microwave Theory and Techniques with the papers in a single issue. It is noted that the papers need to be significantly expanded from the conference version and will go through the regular review process for publication.
Important Dates
Paper submission due: July 25, 2014
Accept/reject notice: September 16, 2014
Final manuscript: November 4, 2014
Conference date: 26–28 January, 2015
For more details check out the SiRF 2015 conference website.
MTT-S Call for Award Nominations
Honoring MTT members, your peers and colleagues, was one of the reasons why the MTT society was formed. It's a good time, with the International Microwave Symposium coming up, to work with your colleagues to nominate deserving people for MTT Awards, especially the MTT-S Technical Awards.
Nomination Deadline: August 1, 2014
For more information, go to https://www.mtt.org/ieee-and-mtt-s-awards.html
Your support of the awards process helps the fabric of the MTT society, and honors those that deserve to be honored. For additional information contact Dr. Charles Jackson, MTT-S Awards Committee Chair.
A Little Humor
A couple of language based jokes for this month:
An Englishman, a Frenchman, a Spaniard and a German are walking down the street together. A juggler is performing on the street but there are so many people that the four men can't see the juggler. So the juggler goes on top of a platform and asks: "Can you see me now?" The four men answer: "Yes." "Oui." "Si." "Ja."
–
A classics professor goes to a tailor to get his trousers mended. The tailor asks: "Euripides?" The professor replies: "Yes. Eumenides?"
Interesting Reads of the Month
A great collection and some simple analysis of some optical illusions!
A very interesting essay in the New Yorker discusses the ever increasing work load of people in the 21st century, and contrasts it with the expected leisure time in modern life as predicted by John Maynard Keynes in 1928:
By 2028, he predicted, the "standard of life" in Europe and the United States would be so improved that no one would need to worry about making money. "Our grandchildren," Keynes reckoned, would work about three hours a day, and even this reduced schedule would represent more labor than was actually necessary.
Upcoming Deadlines
4 Nov – 7 Nov 2014 – Asia Pacific Microwave Conference 2014 – Sendei, Japan Paper or Abstract Submission Deadline: 1 Jun 2014
27 Aug – 30 Aug 2014 – International Symposium on Radio-Frequency Integration Technology – Hefei, China Paper or Abstract Submission Deadline: 11 Jun 2014
26 Jan – 28 Jan 2015 – 15th Topical Meeting on Silicon Monolithic Integrated Circuits in RF Systems – San Diego, CA Paper or Abstract Submission Deadline: 25 July 2014
Upcoming Conferences