---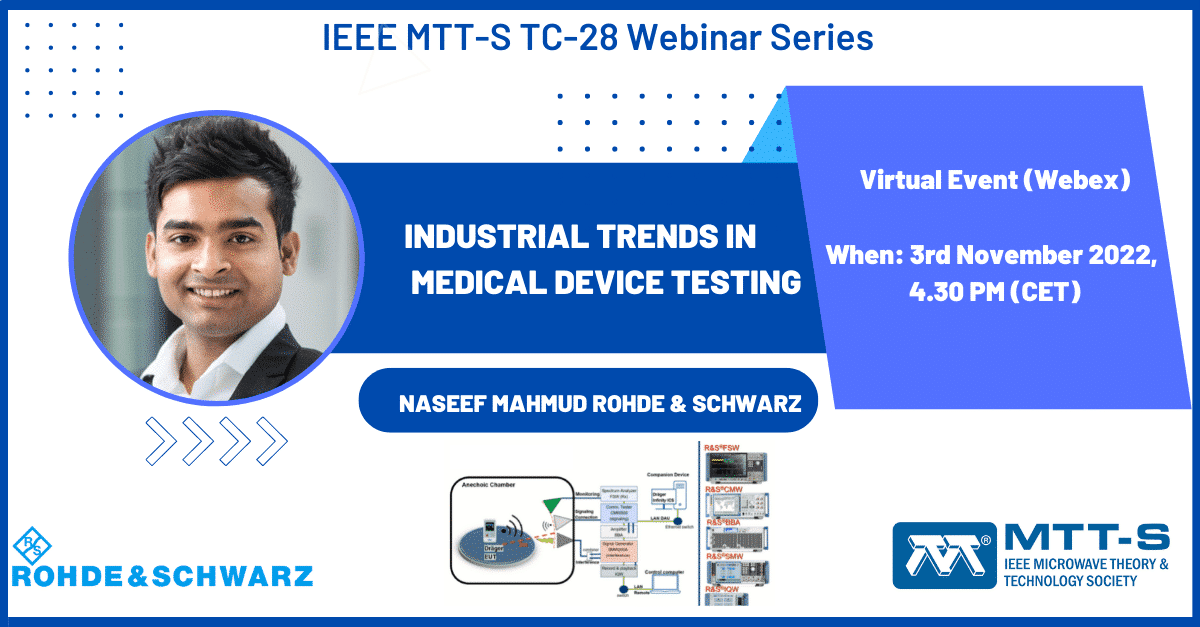 Industrial Trends in Medical Device Testing
Naseef Mahmud
Rohde & Schwarz
Abstract: There are over 20 billion wireless connected products in the world today. A large majority of these products operate using Wi-Fi, Bluetooth, or an LTE connection. This means that the likelihood of packet collision is very high. Pretty much everyone at some point have faced the effects of this, while streaming a show on Netflix or a video on YouTube on our phone. The buffer wheel comes up and video stream starts to "lag", deteriorating our user experience. This is caused not only because of a weak internet connection but is a combination of other transmission in the vicinity of the device. Connected medical products also take advantage of the unlicensed Bluetooth or Wi-Fi connection and are subjected to similar coexistence problems. And the result of failure is not always limited to a bad user experience but could potentially be life-threatening. In this presentation, Naseef will demonstrate how wireless coexistence is tested in an anechoic chamber for compliance using state-of-the-art test and measurement equipment and a commercial wireless patient monitoring system.
Speaker's Bio: Naseef Mahmud received his Master's Degree in Electrical, IT and computer engineering with a focus on communication engineering from the RWTH Aachen University in Germany. Since then, he has served in multiple roles at the Test & Measurement company, Rohde & Schwarz. Naseef has been a Rohde & Schwarz consultant addressing Test and Measurement issues for many companies in multiple industries. He holds multiple patents in the fields of satellite, medical and automotive testing. Naseef is an established expert in the field of over-the-air testing and coexistence testing for both Rohde & Schwarz and their customers. He represents Rohde & Schwarz at different standardization bodies around the world such as at ETSI, REDCA and ANSI.
The IEEE MTT-S TC-28 Webinar Series is organized by the MTT-S TC-28 Young Professionals.
---