---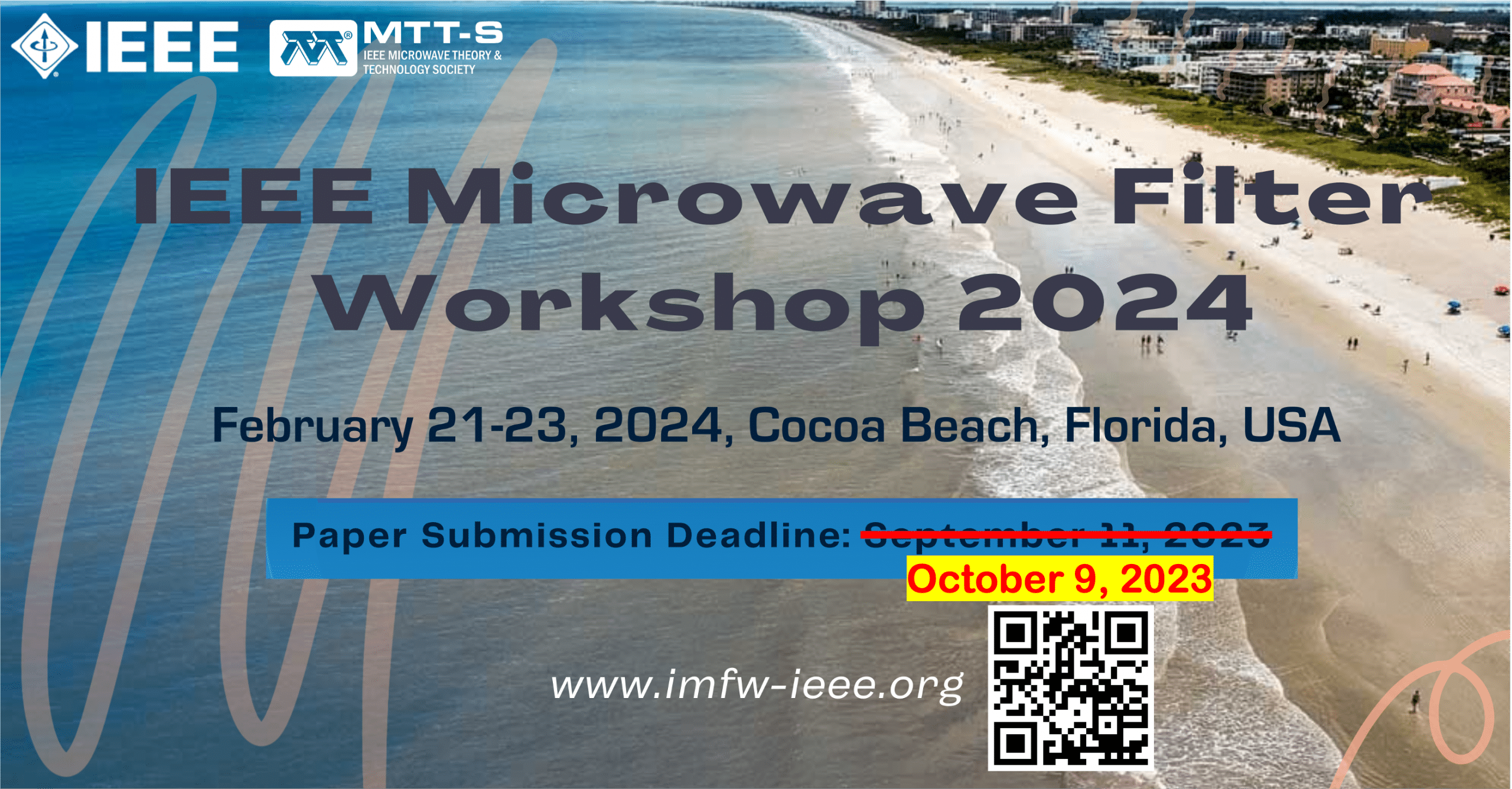 2024 IEEE INTERNATIONAL MICROWAVE FILTER WORKSHOP (IMFW)
IMFW 2024 is the second international workshop dedicated to the microwave/terahertz filter community, both academic and industrial segments. The first IMFW workshop was held in Perugia, Italy in 2021. IMFW 2024 is organized by the IEEE Microwave Theory and Techniques Society (MTT-S). This Workshop represents a unique and unprecedented opportunity to bring together scientists from industry and academia around the world that specialize in filters, to share the most recent advances in filter theory, technology and manufacturing issues. There will be significant interaction between industrial expertise and academia, by intent.  After this event, organized in Florida in the USA, the Workshop will be held in other parts of the world, locations where microwave academia interacts strongly with the industrial microwave community. This event provides a good opportunity for the filter community to interact closely with academic and industrial colleagues working in the same field of interest.
IMPORTANT DATES
Submission deadline:   Sept 11, 2023 Oct 9, 2023
Notification of acceptance:  Extended to Oct. 31, 2023
Final paper submission: Extended to  Nov. 15, 2023
Conference date:   Feb  21-23, 2024
Authors of accepted papers will be encouraged to submit an extended paper for a mini-special issue in the IEEE Transactions on Microwave Theory and Techniques.  Please visit here for details.
Wednesday, February 21, 2024 9:00 am - 9:00 pm Add to my calendar
Thursday, February 22, 2024 9:00 am - 9:00 pm Add to my calendar
Friday, February 23, 2024 9:00 am - 9:00 pm Add to my calendar
---